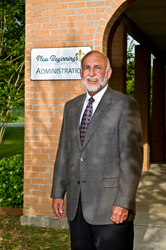 Dallas, Texas (PRWEB) December 02, 2014
Prescription drugs are the second-most abused type of drug, after marijuana. The abuse of prescription drugs has risen by 33 percent since 2008, putting more and more teens in danger. Yet, due to a lack of education, this issue is continually overlooked.
Eighty percent of parents talk with their teens about the dangers of common street drugs, but only 15 percent address the dangers of prescription drug abuse with their kids. In order to help parents better understand the prevalence of prescription drug abuse among teens, Johnny Patout, CEO of New Beginnings Adolescent Recovery Center, the leading teen drug rehabilitation program in the Southwest and one recognized nationwide, has answered the five most common questions posed by parents.
1. How dangerous is prescription drug abuse? "In short, extremely," said Patout. "More teens die from prescription drug overdoses than from heroin and cocaine combined. Prescription drugs are just too easy for teens to access. Sixty percent of teens who abuse these drugs have free access to them via friends and relatives. Parents must realize the commonality of this issue and learn how to take the proper precautions against it."
2. Which prescription drugs are commonly abused? "Prescriptions for opioid painkillers like Vicodin, OxyContin, Percocet and morphine have skyrocketed in the last decade," said Patout. "According to the 2010 National Survey on Drug Use and Health by the Substance Abuse and Mental Health Administration, 5 million of the 7 million people who reported abusing prescription drugs said they were abusing a pain reliever. Additionally, Benzodiazepines like Xanax, Klonopin, and Valium are also massively overprescribed and stimulant drugs used to treat ADHD have escalated in use greatly. Many of these drugs are prescribed unnecessarily for small problems. The excess of these drugs in the hands of teenagers leads to abuse of them."
3. What if my teen is prescribed a pain reliever or ADHD medication? "The key to dealing with these drugs is monitoring them when they are in the home," said Patout. "Parents need to keep track of the pills as the teen takes them and not leave extras in the house. It is a good idea to lock up all prescription drugs in the home, even those prescribed to kids. If a parent feels their teen is falsely claiming to be suffering from pain in order to obtain a pain reliever, they should consult a medical professional immediately."
4. What are "pill parties? "Pill parties are gatherings where teens each bring an assortment of pills," said Patout. "The pills are then piled together and attendees help themselves. Also called 'skittles parties' or 'pharm parties,' these gatherings are incredibly dangerous. Teens don't know what they are taking and could be ingesting lethal combinations of drugs. Sometimes, they will mix alcohol with the drugs, only serving to increase their risk of an overdose. These parties point to the rampant amount of prescription drugs available today."
5. What should I do if I discover my son or daughter abusing prescription drugs? "The first step is for parents to know the signs of prescription drug abuse so they can keep an eye out for them," said Patout. "These include changes in appetite, grades, sleeping patterns, mood, personal hygiene and energy level. Side effects will vary depending on what they are taking. If a parent confirms their teenager is abusing prescription drugs, they should explain that prescription drugs are not safe just because a doctor prescribed them. If they believe the drug use is habitual and becoming destructive, it is important to consult a health professional or a teen rehabilitation center. Prescription drug abuse should not be ignored or taken lightly."
For more information on teen drug addiction and recovery, please visit http://www.newbeginningsshc.com/ or contact a New Beginnings representative at 888-706-1870.
About New Beginnings Adolescent Recovery Center
New Beginnings Adolescent Recovery Center, the leading teen drug rehabilitation program in the Southwest and one recognized nationwide, has been helping teens overcome addiction for more than 30 years. New Beginnings offers a continuum of care for inpatient treatment, residential treatment, partial hospitalization and outpatient programs, and works with private insurance providers to find the lowest costs for their patients. For more information, visit http://www.newbeginningsteenhelp.com.
Find More Klonopin Press Releases