Hi hi! Happy Wednesday! I hope you're having a great week. Thank you so much for your feedback on yesterday's HIIT and strength workout! Check it out here if ya missed it.
Today I have an exciting episode of the podcast. I'm chatting with my good friend Ron! OG blog readers may remember my Valdosta friend Big Ron — he was the other trainer at our gym and we spent our days chatting about health and fitness and talking about all of the weird things and trends we'd see in our industry. He has so much knowledge to share and is the REAL DEAL. He genuinely cares about improving the lives of everyone he trains and wants to share as much info and resources as possible.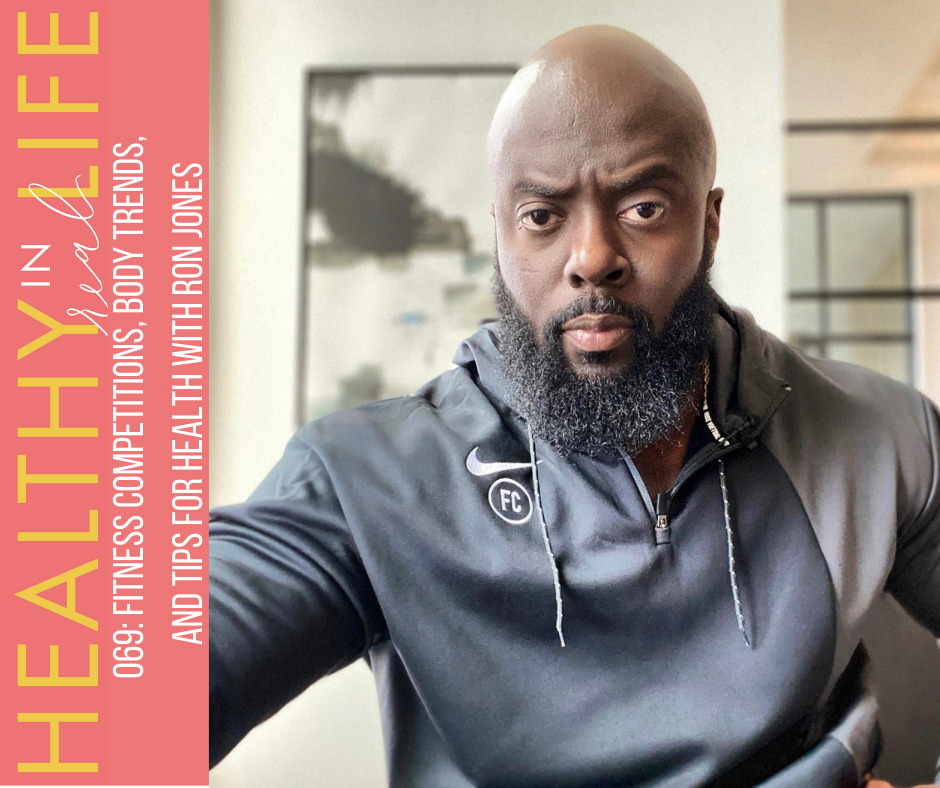 Here's what we chat about in today's episode:
– His background info and why he became a personal trainer
– His experience with bodybuilding competitions
– Body trends and other things we've seen recently in the industry
– His tips for overall health and wellness
and so.much.more.
Here's a bit about Ron Jones aka Big Ron:
With 15-years of professional fitness instructing under his belt, he's helped many reach their fitness goals. With his clientele ranging from children to senior citizens, experts to novice; he is qualified and capable of getting you in great shape.
His fitness competitor lifestyle is a perfect fit for anyone with aggressive short date goals!
You can find Ron on Instagram, his new app, Heat on Demand, and on YouTube.
Resources from this episode:
Get 15% off Organifi with the code FITNESSISTA. The green juice and gold powder are my favorites! I also recently tried and loved their protein powder.
CBD has changed my life. It helps so much with my anxiety and sense of calmness. You can read more about my experience with CBD here and use the code FITNESSISTA here to get an extra 15% off your first order. (I love the flavored drops!)
Thank you so much for listening and for all of your support with the podcast! Please leave a rating or review if you enjoyed this episode. If you leave a rating, head to this page and you'll get a little "thank you" gift from me to you.
You can listen and subscribe to the podcast on iTunes, Stitcher, and Google Play.